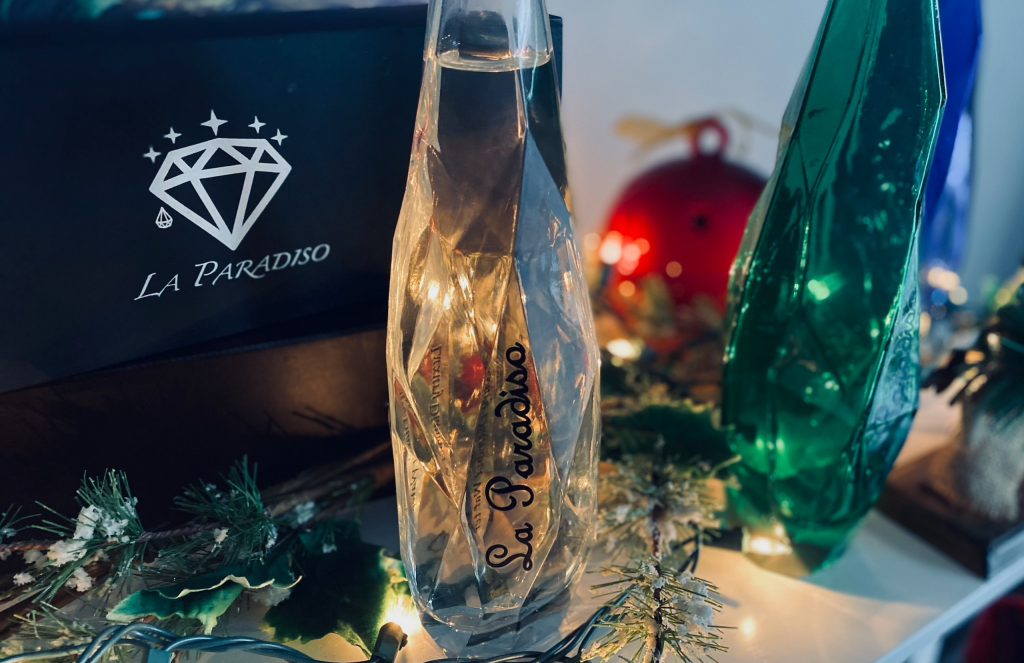 In recent years, the popularity of luxury bottled water has skyrocketed, with millions of bottled water purchased every minute. While it's a common perception that all water tastes the same, a top-of-the-line botted water like La Paradiso stands out for its meticulous design, unique taste, and rewarding health benefits. Its extraordinary taste not just soothes your mood and makes you feel refreshed, but it also offers a range of benefits like an improved immune system, detoxification, glowing skin, and more.
What Makes La Paradiso Special?
La Paradiso's Diamond bottled Water is specifically designed to bring nature-rich content from the great lakes of Michigan to customers while inducing a feeling of luxury. The stunning diamond-designed glass bottle presents specialized processed deionized pH-balanced water that is carefully sourced from one of the incredible and cleanest lakes of Michigan. The invigorating taste of the La Paradiso bottled water gives you an exceptional drinking experience and offers you wide-ranging health benefits with every sip. What's more, La Paradiso's Diamond Water undergoes extensive monitoring before being made available to customers.
Four Convincing Reasons to Buy Premium Diamond Bottled Water
La Paradiso's Diamond bottled Water comes from the natural lakes of Michigan and contains essential minerals and nutrients that improve your health and well-being. It contains silicic acid, which increases collagen levels in the body.
La Paradiso offers exquisite craftsmanship at its finest while giving you a delightful treat to refresh your body and mind with the freshest water sourced from the lakes of Michigan. The diamond-designed bottle is something you would wish to preserve forever.
La Paradiso's Diamond bottled Water stands out for its one-of-a-kind design that reflects royalty and artistic excellence. The expensive bottled water can be an excellent gift for your loved ones and friends, as La Paradiso's Diamond bottled Water are synonymous with purity and elegance.
The bespoke packaging and outstanding flavor of La Paradiso's diamond bottled water are designed to make you feel special and refreshed. The excess of healthy electrolytes and natural alkaline concentration allows you to perform day-to-day activities in a refreshing mood.
Visit La Paradiso to Buy Premium Luxury Diamond Water
Though tap water is regularly monitored, its prone to impurities due to contamination and disruption in water pipelines. The deionized pH 9.5 water of La Paradiso bottled water is induced with premium negative ions to enhance its taste and nutritional value. If you need a luxury diamond bottled water brand to keep you hydrated and healthy, don't hesitate to visit La Paradiso. Place your order now!